Writing can be fun with the an app – even at school
Writing application for interactive smartboards:
Comenia Script APP
The writing application contains six different writing activities, which are easy to use. You can choose writing strokes for both right-handers and left-handers. Suitable for preschoolers, 1st and 2nd grade of elementary school. The application can also be used by children who do not write with Comenia Script®, or by adults who want to learn this simple and readable font.
– Developed for JAWIQ interactive screens.
– Compatible with all interactive smartboards (Smart, Activboard and others).
– The application is now also available for tablets iPad.
More info: www.comeniascriptapp.cz
> Order

Writing application for tablets and smartphones:
Psaní s motýlem (CZ)
Meadow Letters (EN)
It is suitable before writing practice in the 1st grade or also for preschoolers. The activity is accompanied by sounds with correct moves and errors. After writing, the written letters are compared with the original. Choice of moves for right-handers and left-handers. The english version of Meadow Letters is spoken by a native speaker.
More info: www.comeniascriptapp.cz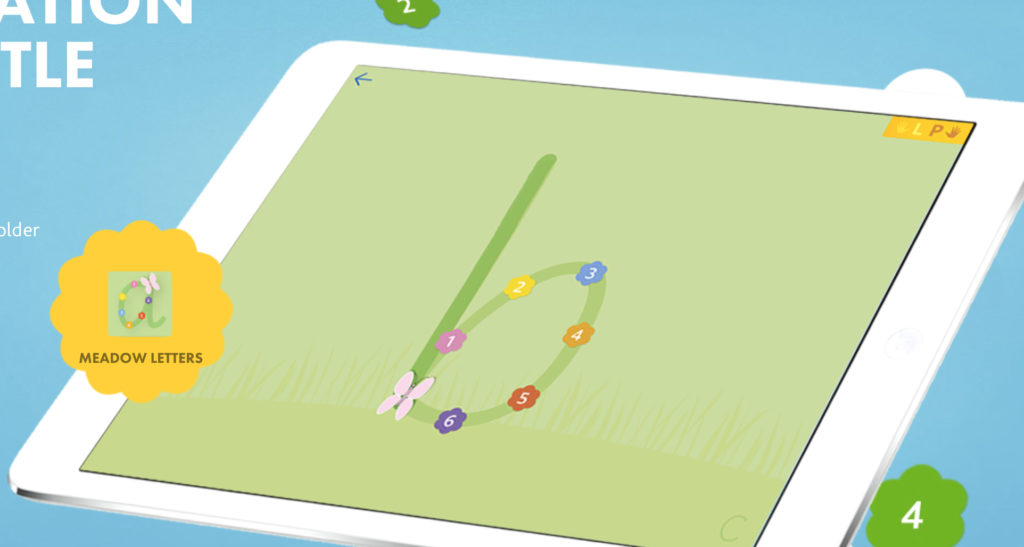 ---